Vibrerande efterbehandlingsmaskin

GERD WOLFF

ZTV 125
MASKIN-DATA
Maskintyp:

Vibrerande efterbehandlingsmaskin
Tillverkare:

GERD WOLFF
Modell:

ZTV 125
Skick:

ny
ERBJUDANDEDETALJER
Förtecknings-ID:

A627-8356
Referensnr.:

2065-H1094
Senast uppdaterad:

den 2022.09.19
BESKRIVNING
charge load /
/
weight / kg
Dimensions (L/W/H) 1100/440/820 mm
0 125 l




– For different processes with different dimension stone types in the same
machine
– Usually for large-sized and sensitive parts
– Various volumes in the range of 20lt – 1250lt
– Without seperating system
– Deburring and polishing for all kinds of metal and non-metal materials
– Suitable for automation system
– Optional accessories

ZCV Series machines are used for deburring, polishing, roughness removal, oil
and rust removal, descaling, colour changing, delustering, aging etc processes
for metal or non-metal materials.



The machines in this series are generally suitable for big size and sensitive
parts, and the processed parts are collected manually by the staff at the end
of the process.



The bowl design is one of the important factors to achieve the desired surface
quality in the part by keeping the process time in minimum.



The O-shaped design of the bowl is designed by considering vibration
optimization and optimal kneading motion. The bowl is made of special steel and
has a tension-free and vibration-resistant welding structure.



The chassis height and springs are ergonomically designed so that staff can
work with high efficiency.



Cramxvlwu
Its resistance against vibrations has been increased; with rigid and reinforced
support construction; adjustable insulators flexibly mounted to absorb
vibrations are some of the design features of the machine chassis.

Long-lasting special motor series is used which have CE and Ex standards, high
performance, cast-bodied, hollow roller bearings and it does not require
lubrication.

Inside of the bowl is covered with 90 Shore polyurethane material which is
resistant to abrasion. In this way, a long service life is achieved without
requiring repair and maintenance.

Makinalarimizda açip kapatmasi kolay tas bosaltma bölümü bulunmaktadir.

Our machines have a chip unloading section that is easy to open and close.



Electrical panels with CE Certificate, designed in accordance with EU
standards, are used. There are main switch and emergency stop switch. The
working time controller and time clock are included in the standard equipment.
Three-phase electrical connection is used.

Optionally, dosing pump control, speed control unit, valve control unit etc.
can be added to the electrical panel. It can work integrated with automation
systems with PLC software



There are clean water inlet and waste water discharge valves. If preferred,
standard water valves can be replaced as solenoid valves. In this case, valve
on-off control can be done from the electrical panel.

The dosing pump mounted on the machine is installed as standard. The dosing
pump automatically sprays the chemicals used in the process in desired periods.
LEVERANTöR
Kontaktperson:Herr Ahmet Tüfekci
Scharpenbergerstr. 96-98
58256 Ennepetal, Tyskland
Senast online: Igår
Registrerad sedan: 2007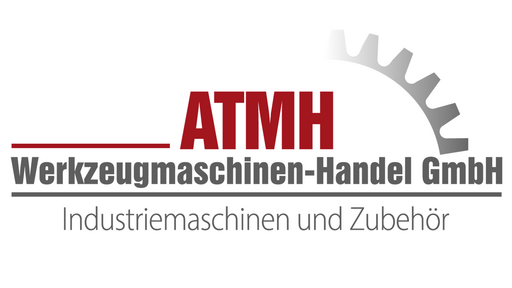 ATMH-Werkzeugmaschinen handelt seit 15 Jahren mit Metallbearbeitungsmaschinen und Zubehör aller Art.

Sowohl beim Verkauf als auch beim Ankauf, garantieren wir Ihnen eine absolut seriöse und reibungslose Abwicklung.
Kurzfristige und termingetreue Abwicklung bei sofortiger Zahlung des Kaufpreises ist für uns selbstverständlich.

Unsere Leistungen:

An und Verkauf sowie Vermittlung von:

Metallbearbeitungsmaschinen / Werkzeugmaschinen

Industrie Anlagen

Komplette oder teilweise Betriebsaufkäufe

Neu Maschinen ( Blechbearbeitung sowie Werkzeugmaschinen )

Gerne stehen wir Ihnen per Mail oder Telefon für Rückfragen und Detailinformationen zur Verfügung.
Weitere rechtliche Angaben
Gesetzliche Anbieterkennung:
ATMH-Werkzeugmaschinen-Handel GmbH
diese vertreten durch den Geschäftsführer Ahmet Tüfekci
Scharpenberger Str. 96-98
58256 Ennepetal
Deutschland


Telefon: +49(0)2333 403 43 70
Telefax: +49(0)2333 403 43 75
Mobil: +49(0)179 527 31 51


USt-IdNr.: DE 273918017
eingetragen im Handelsregister des Amtsgerichtes Hagen
Handelsregisternummer HRB Nr. 8727


Inhaltlich Verantwortlicher gemäß § 55 RStV:
Ahmet Tüfekci
Scharpenberger Str. 96-98
58256 Ennepetal
Deutschland

Datenschutzbeauftragter:
Ahmet Tüfekci

Die Europäische Kommission stellt eine Plattform für die außergerichtliche Online-Streitbeilegung (OS-Plattform) bereit, aufrufbar unter ec.europa.eu/odr.
TELEFON & FAX
Telefon: +49 2333 6559001
Fax: +4923334034375
Dessa annonser kan också intressera dig.